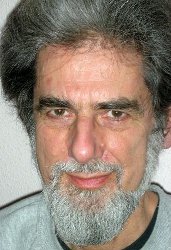 Roding Music is Francis Roads' website of West Gallery church music. It is dedicated to encouraging choirs to sing music from this repertoire by offering free downloads and information about the genre. Roding Music is licensed under a Creative Commons Licence. This means that you may copy any score for non-commercial use.
West Gallery music is that sung in town and country churches during the period 1700-1850. It is very different from the cathedral repertoire; more information here.
494 scores are available for download in a variety of formats. 105 composers are represented, as well as many anonymous and traditional pieces.
A PowerPoint presentation about this website for new visitors is available here. It opens in a new frame, and takes a few seconds to load.
A Google search toolbar can be accessed from the site index. It takes a minute or two to load. It searches the entire website. Some computers may need security settings adjusted to be able to load the search bar.
Internet Explorer and SlimBrowser are browsers which still support Sibelius Scorch files.
This website was updated and 9 new files for download added on 20th Decmeber 2021, following a period of dormancy during the pandemic. Please report any broken links or other difficulties.